As the highest grossing show in television history, Game of Thrones certainly has standards to live up to. The new season is taking the world by fire (and blood) and the number of people, globally, who are avidly awaiting the outcome of the final episodes, is in the millions. Why then, with such a wide-reaching, international audience, is Game of Thrones so white?
Considering conversations about race representation in media currently, Molehe Mphasa, an avid Thrones fan and feminist, comments that "you can beat the whole white versus black representation of the show to death, but at the end of the day what has it done for other minority groups?" There's no doubt in anyone's mind that Game of Thrones has made epic leaps for female empowerment and representation of complex women over its past eight seasons, as well as for the LGBTQIA+ community and for disabled people. It's important to consider, however, that all of these minority characters have been white. What are the implications of a show that has done so much for feminism but lacks an intersectional portrayal of its characters?
Fan favourite, and badass warrior, Arya Stark (Maisie Williams) has be an inspiration to young girls as to what a woman can become. As a girl who has completely chosen her own path, defying all societal ideals of courting and ladyship, it comes as no surprise to anyone, other than dear, naïve Gendry (Joe Dempsie), that she would turn down a marriage proposal. She's the assassin who single-handedly killed the Night King; he should have known that marriage or 'being a lady' just isn't her. It never was…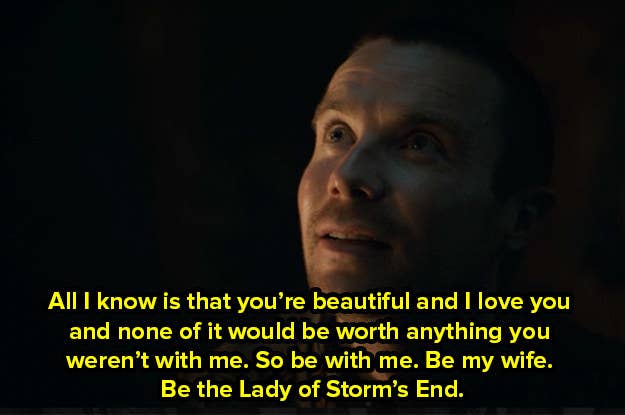 "But," Molehe comments, "you also have to ask yourself, would she have been able to [turn down a wedding proposal] had she not had the position of privilege that she had" as the child of Ned Stark (Sean Bean). As far as father figures go, Ned Stark went against the typical patriarch who would have bartered his daughters off for his own strategic gain, as many other fathers did. The first feminist father, I'd wager. Despite not knowing how things for the Stark girls might have turned out, had Ned not died, Arya's privilege and ability to choose her life's path was a product of her status and position. The same cannot be said for many of the other women, both in the show and in real life, not born white or upperclass. Would these women have been subjected to a marriage for strategy or family wealth or survival? Would they have been sold into slavery? Did they have choices?
Arya has faced many challenges: she has been captured, enslaved, beaten and stabbed and yet has somehow ended up victorious! She has a name, a position, a power to choose, a privilege that others only dream of…
As far as strong women go, Brienne of Tarth (Gwendoline Christie) embodies such a wonderfully complex and honourable one. Similarly to Arya, Brienne comes from a high born family but is unconventional in ways other women in the show are not. Firstly she is a visual representation of a woman who does not fit into the hegemonic ideal of beauty: thin, petite, long flowing hair… Secondly, she holds herself to a standard unlike any one else. Honour, sacrifice and loyalty, values supposedly linked to knighthood but rarely displayed by any of the appointed knights, are values that Brienne embodies consistently. In fact, according to obsessive Thrones fan Daniel Rivas, "there you have a woman, who technically wasn't even a knight at the time, acting the most knightly of them all." Her valour is rewarded in Episode 2, as she is made a knight of the Seven Kingdoms, and Rivas comments on the value of this representation because as a young, boy he dreamt of being a knight.
Episode 4 also added new depth to Brienne's story as love blossomed for her. Fans have been saddened by Brienne's reaction to Jaime's (Nikolaj Coster-Waldau), but Daniel thinks "her reaction to Jaime leaving, although some might see it is as a regression, shows that a feminist can still be heartbroken." Molehe concurs, reminding me that "vulnerability is really a measure of strength."
"To see a woman embody those values more than countless men in the show, it really sends a strong message." – Daniel Rivas
Molehe did not neglect to remind me though, that for all Jaime's flaws, "he does like strong women, because Cersei's not necessarily a wimp, right?" He may have left, but before his awful departure he truly did love and cherish Brienne. He was able to "step back and let a woman of such strength be a woman. And be the leader that she is, and not be intimidated by that."
Episode 4 also saw the loss of an unassuming but quietly strong Missandei of Naath (Nathalie Emmanuel). There has been online outcry about the brutality of her death, as she was a beloved character and one of only two black people on the show.
For Missandei and her love, Grey Worm (Jacob Anderson), race has not been a privilege. In an interview for Buzzfeed News, Jacob Anderson commented on the lack of representation for black people in Thrones saying that the lack of racial diversity "is not lost of us [him and Nathalie]". There is a sadness though, for Anderson, because "I think sometimes we get erased to strengthen an argument that doesn't really need strengthening." Because, of course there could've been more representation over the years, but their love story, and their individual characters arcs are so understatedly beautiful, it's insulting to erase them from the picture.
The racialisation of her death, in bondage, is not lost on anyone. Emmanuel herself has commented on the sadness of this death.
"We meet Missandei as an enslaved person in chains, and then she dies in chains. I really felt the weight and tragedy of that and what that meant — not just in the show, but in the world." – Nathalie Emmanuel
However, Missandei has always been more than a slave. Her strength and power are rooted in her steadfast loyalty and desire for peace. As she said to Grey Worm in Episode 3: "my people are a peaceful people". Her unwavering calm in the face of death is far more an act of defiance and power than any retaliation to Cersei's (Lena Headey) taunting. Rivas also mentions that her final words "Dracarys" hark back to the words that were spoken by Daenarys (Emilia Clarke) in Season 3: the word defined the moment that Missandei was freed from slavery.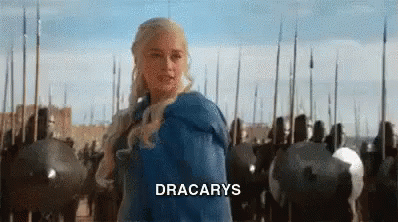 In a sense, her final breath is one of power, believing in her own freedom, the freedom that comes with death. Although understated in her departure, Missandei does not compromise herself, she does not stoop to the other women's violence. As a woman of colour, while there are barriers that should not be in her way and standards that are not the same as her white counterparts', she transcends it all and exits in a power not even Cersei can take away from her.
Game of Thrones does not get intersectionality right all the time. Undeniably race representation and the white privilege/white saviour complex are problematic in the show. However, while its shortcomings can be interrogated, so its nuanced portrayals of characters of all types should also be acknowledged.